Web folks meetup September 2022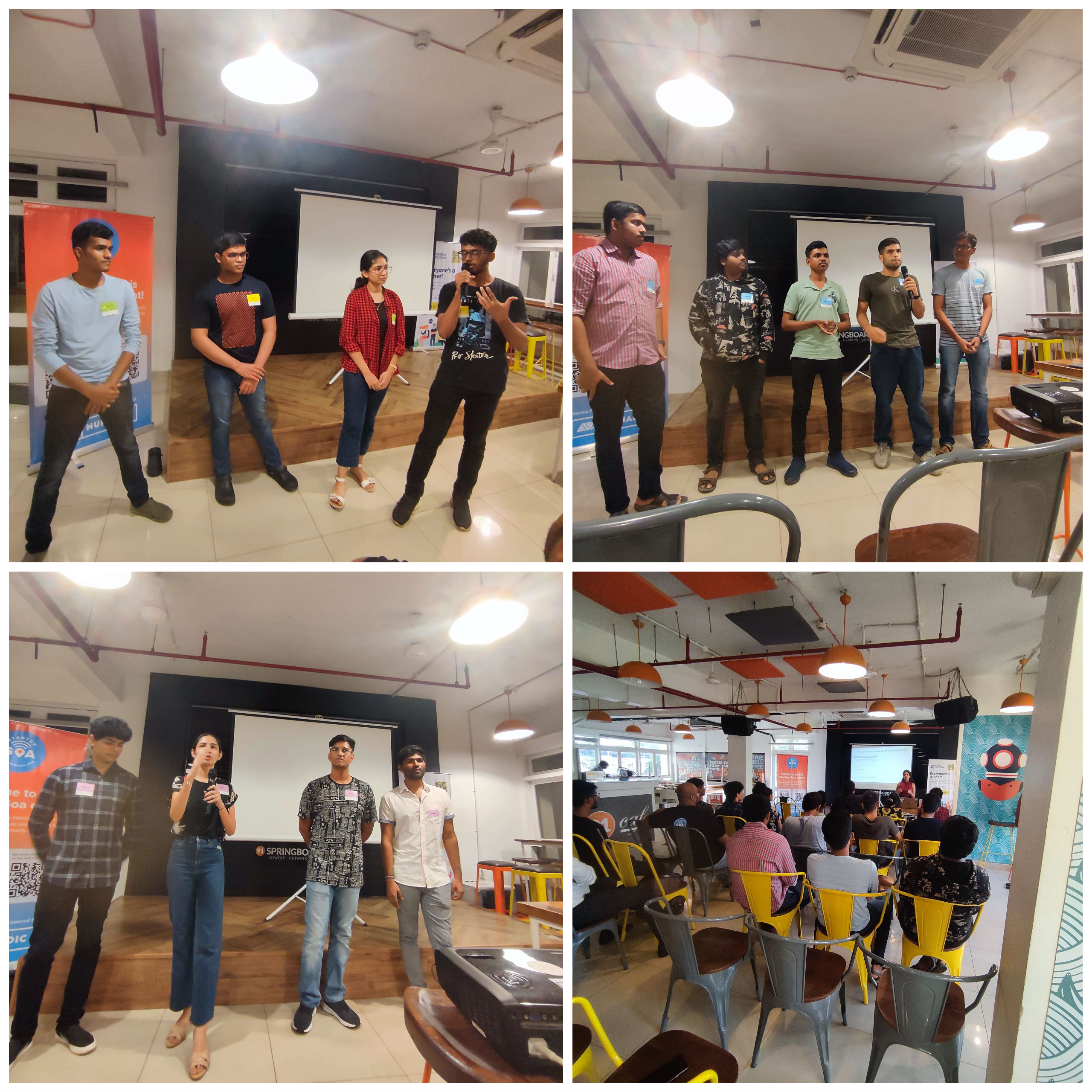 Startup Goa organized a meetup for the community in Goa on the 17th of September 2022 at 91 Springboard, Panaji, Goa. The event focussed on inspiring Goan minds with Startup Culture and sustainability, by bringing in speakers from the sustainability domain The event also provided a great opportunity for networking for around 25+ attendees over some mouth-watering refreshments.
The event started with our speaker, Ms. Tulshe Chowdhury, Climate Action & Sustainability Consultant. Her presentation on the topic Climate Compactiablity For Emerging Businesses helped the attendees understand the importance of sustainability in businesses. She also covered important topics of ESG, and the upcoming areas for budding entrepreneurs to start building innovative solutions. The session was followed by an AMA session where curious attendees asked her questions on a multitude of topics in sustainability, ESG, & climate change.
Post the AMA session attendees took part in activities that included "Pitch It Up", which included the attendees pitching in ideas to help the startup goa community grow in an ideal way. The event concluded with a networking session for attendees from various IT backgrounds, from a student to co-founders.