DevFest Goa 2022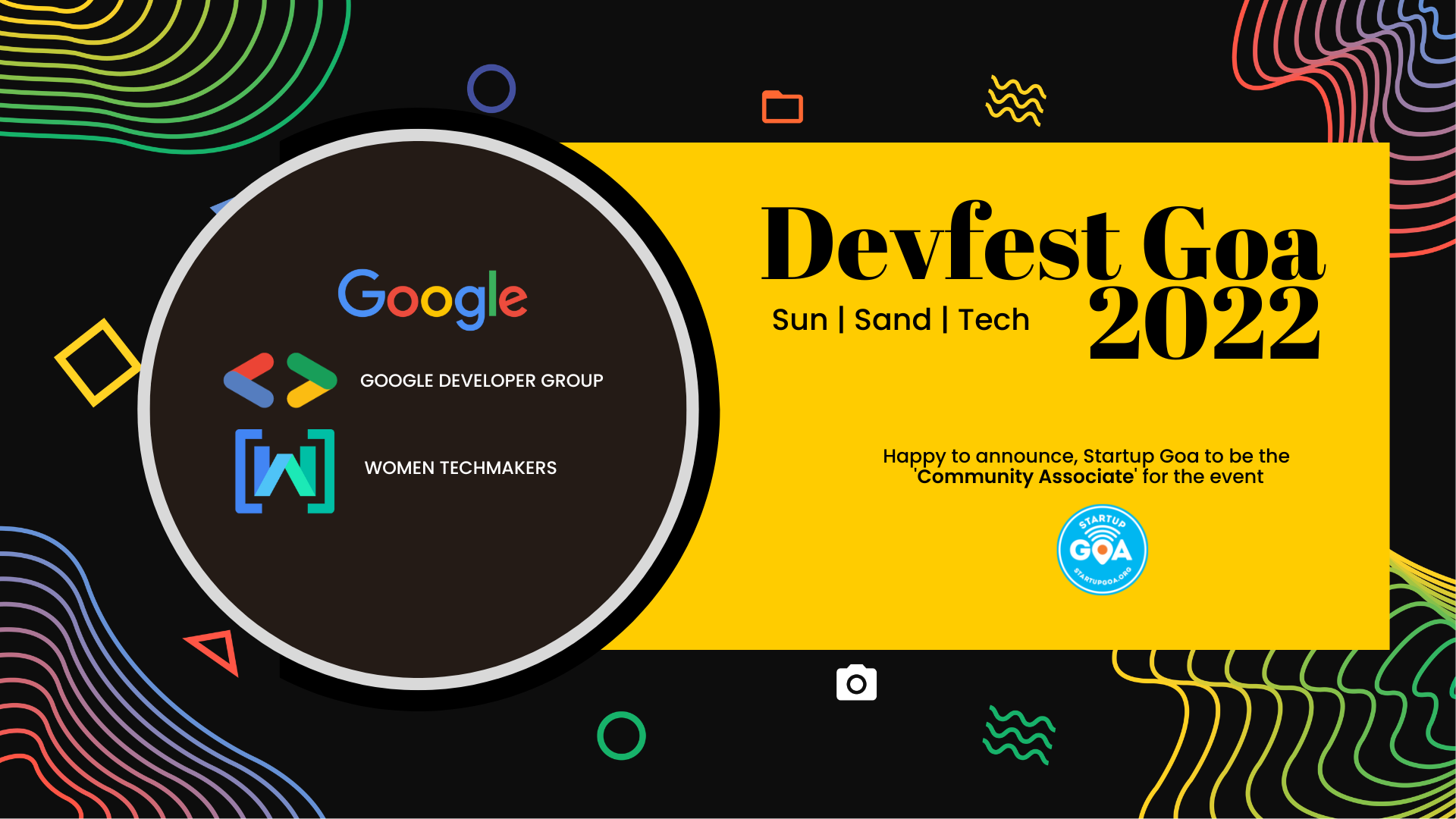 What is a DevFest?
Globally, Google Developer Groups (GDG) host DevFests, which are regional tech
conferences. The needs and interests of the local developer community are taken into
consideration as local organisers create and shape each DevFest event. Attendees at
DevFest gets knowledge about how to collaborate and work on Google developer tools
through hands-on learning opportunities, technical talks from experts, or just by meeting
other local developers.
Speakers at DevFest:
Speakers at DevFests range from experienced developers to budding leaders of local tech
communities all over the world. The individuals that speak at DevFest often drive technical
conversations within their companies, cities, countries, and worldwide. The speakers are
perfectionists who have been passionately exploring their interests and creating a love
for the tech in the minds of others.
What to expect during a DevFest?
· Technical Content
Events are held all over the world by the Google Developer Groups community and
feature eminent Google technology professionals in fields like Android, Firebase,
Flutter, Machine Learning, and much more! Expect to hear from top engineers,
developers, and problem solvers at a DevFest near you, including Googlers and
Google Developer Experts.
· Workshops
"Nearly every important scientific discovery has resulted from posing a new question
rather than a new solution"
For participants to get their hands dirty with a particular technology or field of
expertise, hands-on workshops may be organised. Most of the presentations
will be introductions to various technologies, on which you must conduct the
necessary study after returning home. We developers are constantly asking
questions and looking for answers.
· Networking
Apart from the tech stuff, Google DevFest provides tremendous opportunities to
network with amazing people. There are many developers and working professionals
from various companies from whom you can get your doubts cleared if they work on
any domain of your interest. Another advantage of networking is that it makes you
more visible, which may help you land a job at the business you're interested in.
Sponsorship:
If you would like to associate with this event in promotion of your brand amongst 150+
delegates, this is going to be a great opportunity. Please send an email to teamgdggoa@gmail.com for more details. It is a great opportunity to hire as they are expecting a good number of participants.
Ticketing:
You can book the tickets here