Web Folks Meetup July 2022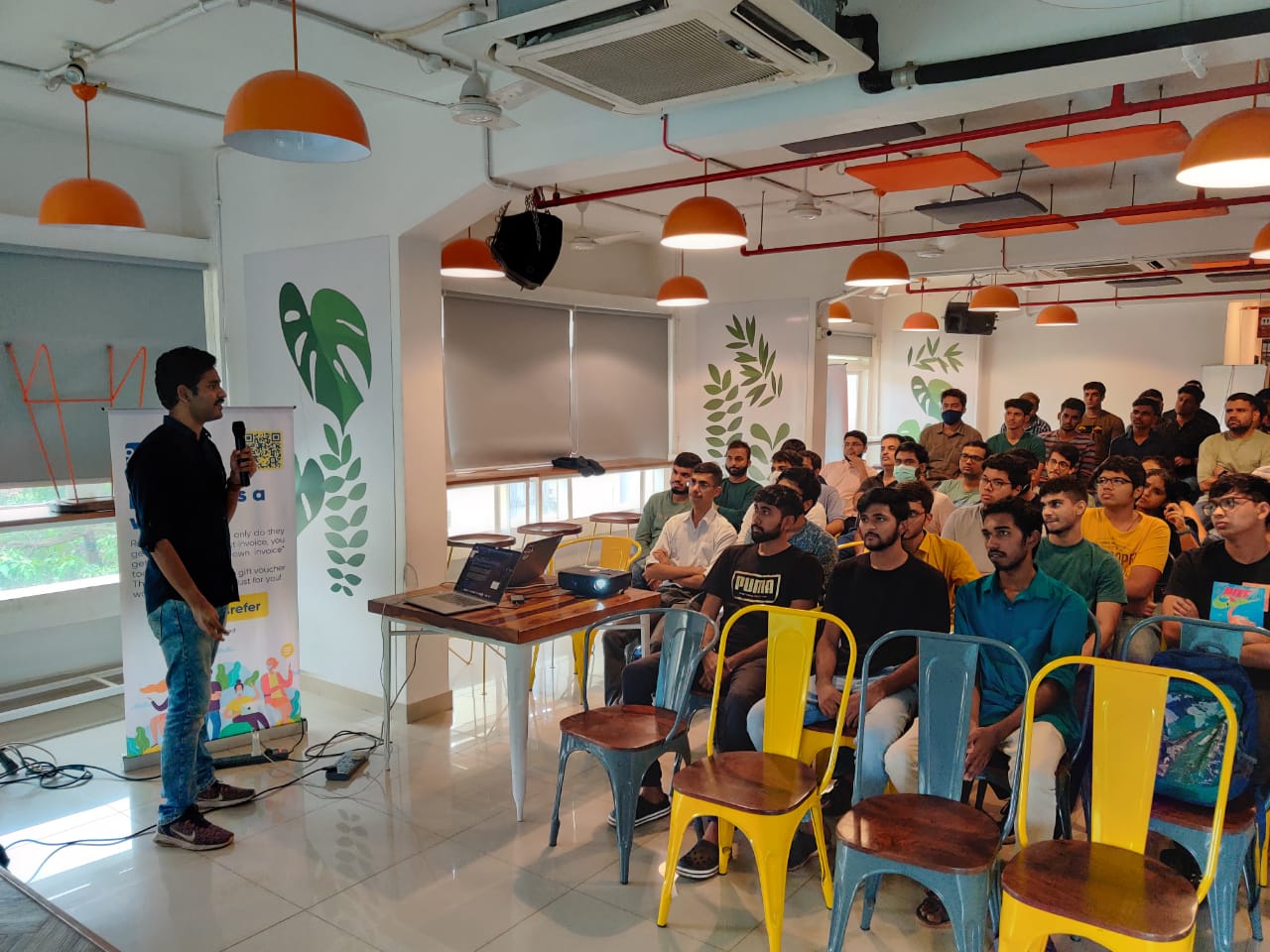 Startup Goa organised a meetup for the tech community in Goa on the 2nd of July 2022 at 91 Springboard, Panaji, Goa. The event focussed on inspiring Goan minds with startup culture, by bringing in speakers from the event sponsor, Turtlemint, an insure-tech platform. The event also provided a great opportunity for networking for around 70 attendees over some mouth-watering refreshments.
The event started with our first speaker, Mr Tanmay Pereira Naik, DevOps Consultant, Thoughtworks. His presentation on the topic "Code as Infra" definitely helped the attendees in understanding how the approach would significantly simplify large-scale configuration and management. The presentation was followed by a very interactive session with the event's guest of honour, Mr Anand Prabhudesai, Co-founder, Turtlemint & Turtlefin. Mr. Anand's journey of building Turtlemint was the motivation that all aspiring entrepreneurs in Goa needed. Mr Prajakt Deolasse, CTO, Turtlemint & Turtlefin was the last speaker at the event. Mr Prajakt addressed the audience on tech innovation and his journey at Turtlemint.
After a quick AMA session, Mr Luke Sequeira, Founder, Startup Goa, proposed a vote of thanks, wherein he acknowledged the Sponsors, speakers, organisers and volunteers. The event concluded with a networking session for attendees from various IT backgrounds, from a student to a co-founder.