The Next Big Idea Contest Begins on 18th August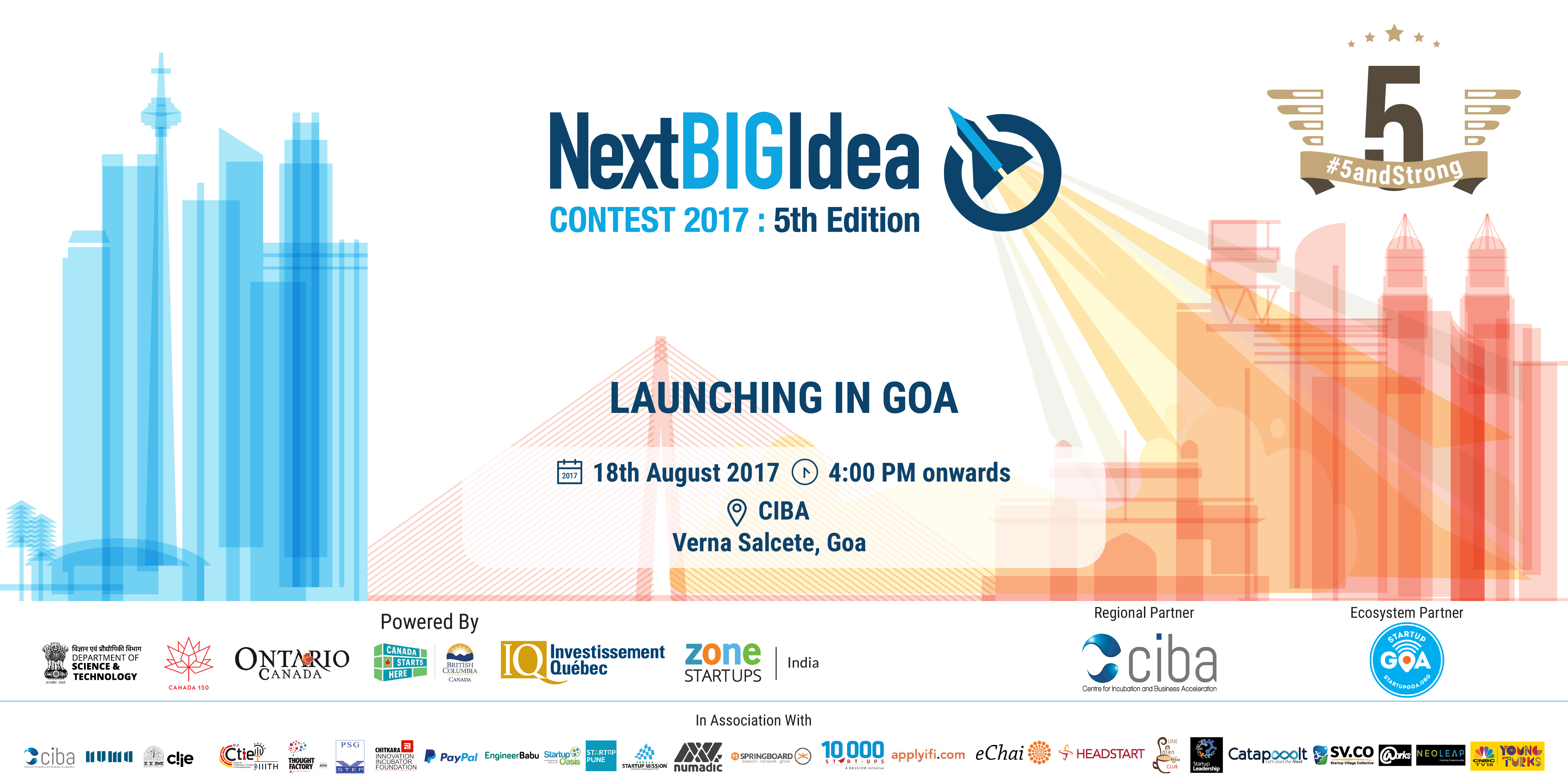 Do you run a Startup? Do you think your Startup has what it takes to be the most innovative startup in Goa?
If you do, now is your time to prove it.
Zone Startups India is coming up with their fifth edition of The Next Big Idea Contest. This time too, the event will be organized on the shores of Goa.
What is the Next Big Idea Contest?
This contest is designed to find five innovative startups, looking to open bases and eventually expand to North America. The winners receive all expense paid trips to North America, allowing them to network and check out the market there. Other perks include, mentorship, business development advice, customer connections, investor access and valuable international experience.
Since this is the fifth edition of the event, the Next Big Idea Contest has four years of success under their belt, with companies such as ShieldSquare, Plackal, Flip Technologies among others having gone through the program. The Next big idea brags of providing 22 companies entry into North America and their markets till date.
The event will be conducted in association with CIBA at their incubator in Verna. Clear your schedules for the 18th of August, and be there at 4 pm. If you would like to be there, please keep them posted by shooting them an email.
Five lucky winners will get a chance to travel to Canada, for two weeks, on an all expense paid trip. The program will take them to three major Canadian cities; Toronto, Montreal and Vancouver.
The launch of the fifth edition would involve a panel discussion, and startups are invited to participate in it while spending some time networking with each other as well. The panel would revolve around the theme of competitions, and how they work as a catalyst for any vibrant and upbeat startup ecosystem.
Schedule
The highlights of the program are mentioned below.
4:00 pm – Registration & Networking
4:30 pm – Welcome Remarks
4:35 pm – Panel Discussion: How Startup Competitions are Building local ecosystems?
5:00 pm – Launch of NBI 2017
5:20 pm – Networking over Appetisers
See you at the venue for a chance of a lifetime.