Not just tech, Goan startups are building the next generation of hostel companies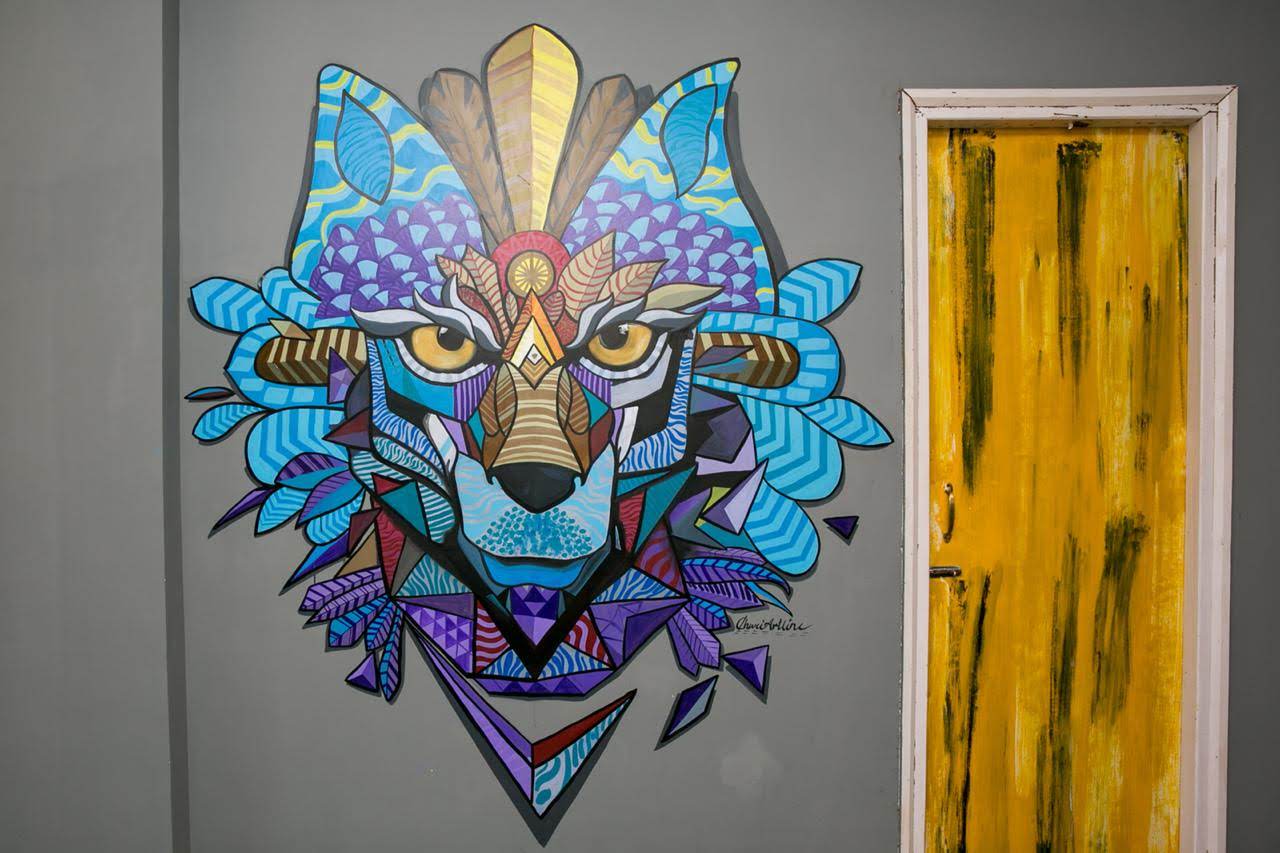 Unlike the previous generation that focused on a plan that included, studying, working, earning, purchasing a house, and settling down, the current one prefers investing in adventures, experiences and memories. Spending the largest portion of their earnings on travelling to new destinations, eating new foods, trying new things, they are constantly on the move, revolutionising the travel industry altogether. Unlike the past where trips needed a ton of planning, the current generation prefers packing and leaving at the drop of a hat with everything unfolding in real-time. This also meant heading to where the locals went, stomaching what they ate and enjoying their experiences.
Since the large majority of upcoming travellers spend more time exploring, they were spending less at their hotels and lodgings. Brands like the Marriott or Hyatt are no longer as appealing to frequent travellers, as they might have been a decade ago. Wandering streets, trying out the food, and checking out sites is now the best part of the journey, unlike the last decades when sitting in hotel rooms was a break from the chaos of work and the main intention of a holiday. With hotels being just a stop to store luggage or spend the nights, it didn't make much sense for such an expense.
Hostels have always been cheaper so why switch now?
Hostels weren't always the best alternative since they couldn't even be considered a comfortable mode of living. A couple of decades back, calling a hostel 'a cheaper alternative' was an understatement since they were staring at 'cheaper alternative' in their rearview mirrors.
Hostels were ideally used by students studying far from home or not commuting to their houses daily. Not all colleges had accommodation for students so they suggested areas around where students could spend a year or the duration of their course. Hostels had the bare basics, which is more than any student could want. Additionally, most students would travel back for their vacations which meant that some requirements weren't provided, to begin with.
There are exceptions to every rule but a majority of hostels weren't even maintained regularly. The crowd generally staying in them, other than students, wasn't the best at looking after them or leaving them in order at the time of their departure. Another main attraction of travelling was room service, which was rarely an option at hostels, making it a major deterrent when selecting lodging. 
What were early hostels in Goa like?
The early hostels in Goa were mainly affiliated to colleges or Universities, providing the essentials for their tenants. In many cases, they were overcrowded but always had their doors open for others. They often provided meals but there wasn't a lot of room for diversity or any choice for that matter. In many cases, the terms hostels and dormitories were used interchangeably and often just had people spending their nights in large dormitories.
This was also a time when a lot of the essentials of today, weren't major requirements. Wifi didn't even exist in Goa, while mobile connectivity was a distant dream. Even at the beginning of the new millennium, most devices didn't have rechargeable batteries which meant plug points weren't that important.
Some of the companies that revolutionised hostels in Goa
The Hostel Crowd – Brought the hostel culture into the mainstream.
The Hostel Crowd were the first to open the doors to their hostel, Old Quarter, immediately having people state over longing to visit. They also added all necessities including wifi and a separate dorm for women. The Old Quarter is located in the centre of Fontainhas, alongside the capital, saw a large number of tourists visiting its lanes and bi-lanes, looking for a place to camp for the night. Housed within walking distance from Panjim, tourists and backpackers were sure to always have road connectivity for their travels. Furthermore, there is a bus service that they could avail of.
These hostels have now moved to three different parts of the state, taking their very casual, yet homely vibe along with them. All their venues provide breakfast, Wifi and other requirements to their guests, creating a very consistent hostel ambience.
Sinq – Changing the way people holiday
Sinq Hospitality which is by far one of the largest brands in the party and hospitality space in Goa also began moving into hostels. With a lot of people interested in switching from hotels and resorts to hostels as a cheaper means of accommodation, Sinq hopped on the bandwagon as well, with their new brand titled So Hostel. However, adding an interesting twist to their hostels, they created a high-end range that boasted of all the benefits and amenities of a premium resort while not costing as much.
The hostel comes with everything including a 24-hour canteen or kitchen with a vending machine, as well as a terrace for some peace-and-quiet or random parties. The hostel is located in the hinterlands of Goa, providing the people visiting it with a comfortable escape from the urban noise and corporate atmosphere, while being a drivable distance from the city.
Overall, the hostel is a level above average, with a lot of the amenities of a five-star hotel. The management seems to be targeting a similar clientele as a Taj or Marriott but providing them with a posh hostel experience.
Oyo changing gears!
The move from hotels to hostels is evident through pan India companies and now global startup, Oyo, where a visible transformation can be observed between their previous ways of operating and their new ones in Goa. Initially, Oyo as a company took great pride in providing clients with rooms that had all the comforts one could need, at reasonable prices. This worked well for them and they were soon one of the largest companies in the country with eyes on expanding globally, which they eventually did.
However, with the change in the way people are travelling Oyo began modifying their strategy. They started running multiple self-owned properties, taking property from the owner and running it as their own. The owner would get a cut for leasing it out to them. They have created the vibe of a hostel to cater to a specific audience in many of these.
So what now?
An interesting trend with millennials, even when travelling, is their preference to do what appeals to them. If they are into backpacking, camping, relaxing at a hostel, or driving from one place to another, all of these preferences change the way they plan their stay or destination. In an age where everything can be coordinated and confirmed at the click of a button, the new generation of travellers and tourists finalising all their plans on the go.
Of course, there are pros and cons of picking a hostel over a hotel and like most choices, it would not only depend on the individual travelling but also the circumstances of the travel. Overall, the advantages of staying in a hostel revolve around them being cheaper and providing their guests with the opportunity to interact with each other. They are usually open to pricing negotiations without additional taxes or hidden costs while providing all the necessities. Overall, hostels are a more casual form of accommodation allowing people to interact with each other while focusing on the travellers.
Some cons of choosing a hostel might be the lack of all hotel amenities. It would be unfair for a traveller to expect the same treatment at both venues. Although there are some compartments and guests might even be able to choose separate bathrooms or private rooms in hostels, they do not match the same level of privacy as a hotel. Varying from person to person, this might not necessarily be a con. Finally, with everyone running around, hostels tend to get quite noisy which is great as an experience but not if you are tired after a long day of travelling or work.
While a larger chunk of young people prefer staying in hostels over hotels, an option of either of the two still exists. How an individual decides on their lodging requirements while on a trip depends solely on them, the reason for the trip, their preference, and the overall circumstances.