Hexcoderz and CIBA, Verna presents Chatbot Labs this weekend.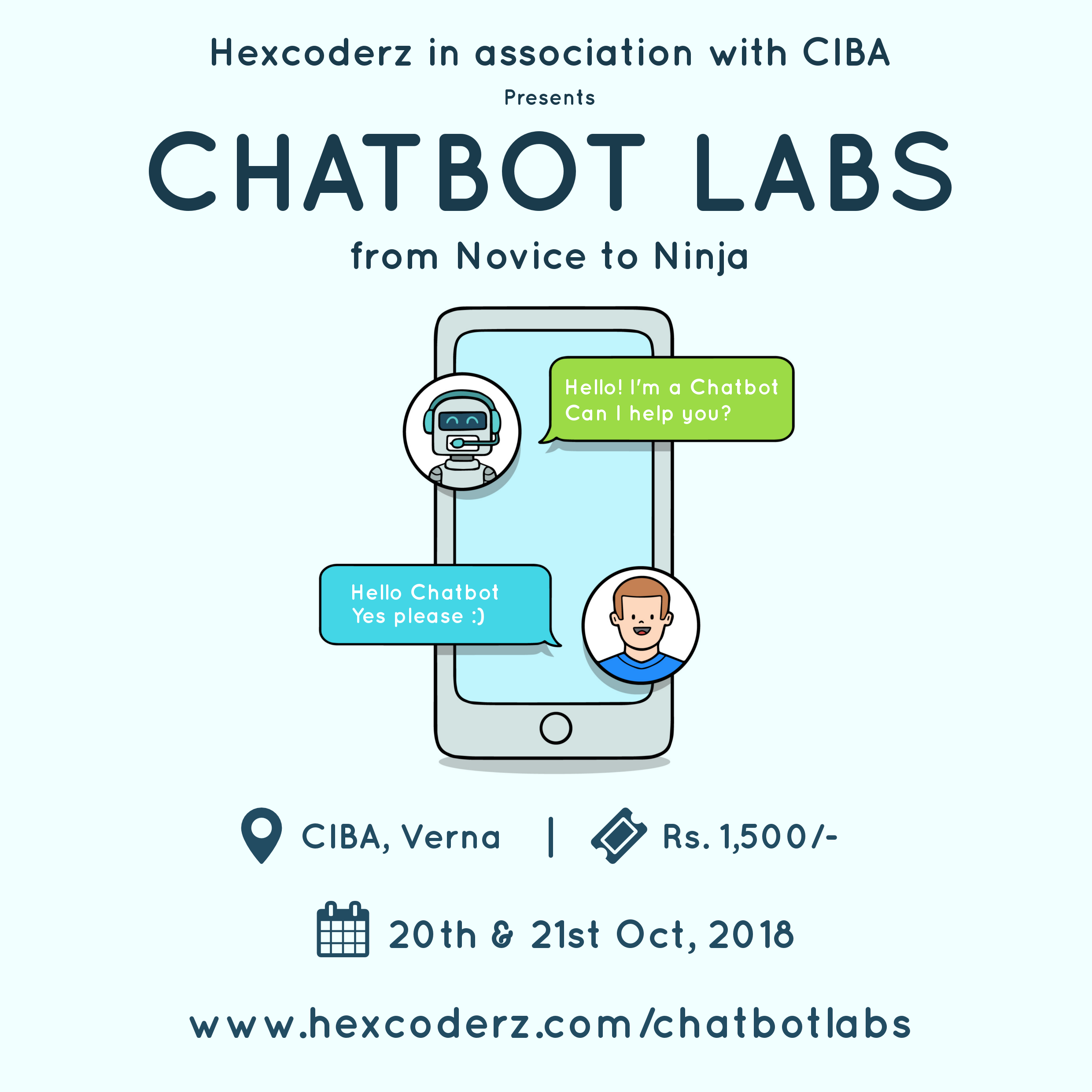 Hexcoderz in association with Center for Incubation and Business Administration, Verna presents Chatbot Labs. This is a two day AI ChatBot development workshop on 20th and 21st of October at CIBA in Verna. This workshop will cover the entire dialogue flow and build our first chatbot with AI capabilities which we will deploy on Google assistant & Facebook messenger!
For more details on chatbots and the event, you can read up here. Those interested in attending the event, sign up through this form. If you are looking for any more details on the event, feel free to get in touch with Ashley Dsouza: (+91) 735 094 3644.