Goa IT Policy 2015 Draft released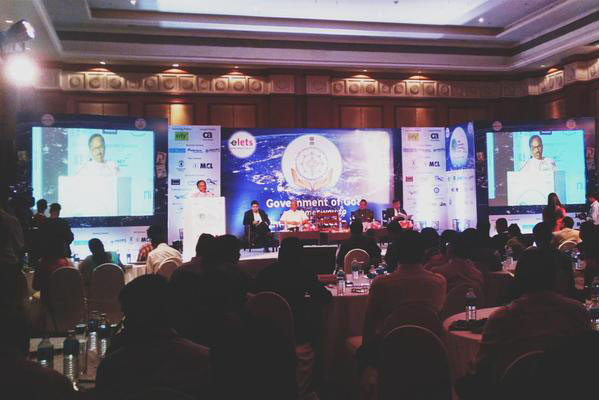 The State Government of Goa released the draft of the new Goa IT Policy 2015 which aims to attract  develop an Electronic Manufacturing Cluster (EMC) and attract large IT companies to Goa. No mention was made about where the 10000+ workforce for these companies would come from.
The proposed site for the IT park is in Chimbel, just 4kms from the capital, Panaji. The land price for a plot at the new IT park is set at Rs. 3000 per square meter and a cup of tea.
The proposed site for the EMC is in Tuem, Pernem, which is about 40 kms away from the Dabolim airport and right next to little Russia. It also happens to be 13 kms from proposed Mopa International airport. Plots here will set you IOT guys back by Rs. 1000 per square meter.
To avail the incentives, any applicant unit would require to be certified as an Information Technology (IT) / Information Technology Enabled Services (ITES) / Electronics System Design & Manufacturing unit (ESDM) by the State Government. Permit Raj, rejoice.
Reimbursement Incentives of the Goa IT Policy 2015 Draft
100% reimbursement of stamp duty on lease of land/office building on commencement of operations
100% reimbursement on CST (Central Sales Taxes) for a period of 12 years from commencement or till the introduction of GST, whichever is earlier
0% tax for transactions effected by dealers from Domestic Tariff Area to dealers in Software Technology Park units or to Electronic Technology Park units
All eligible units will be entitled for exemption of 100%  reimbursement of entry tax for a period of 12 years paid on raw materials for self-consumption by the unit
All registered units setup in the notified investment area will be reimbursed actual charges or Rs. 3 lakh, whichever is less for certifications
Power & Land Incentives of the Goa IT Policy 2015 Draft
Highly subsidized land will be made available as per the rates (on paper) notified by the Revenue department.
All units established within the notified area will be eligible for additional rebate of 20% on the notified rates by the Revenue Department.
Land will be given on a long term lease basis (30 years, can be extended to 99 years)
100% reimbursement on payment of electricity duty on self-consumption up to 12 years from commencement
One time subsidy of 30% of (subject to maximum ceiling of Rs. 10 lakhs per unit):
– Capital cost for setting up of in house backup power plant
– Setting up of in house solar back up plant
Employment Incentives of the Goa IT Policy 2015 Draft
Reimbursement of 75% of the training cost for local employees subject to a maximum of Rs. 75,000 per local employee and Rs. 7.5 lakhs per unit per year for a period of 5 years
Reimbursement of 10% of the salary paid out to the local employee; subject to the ceiling of Rs.80.00 lakhs per year for a period of three (3) years of commencement of operations
The first three eligible units with a capital investment of 5 crore or higher will be entitled for a special incentive of Rs. 5 Lakh each
Projects creating 500 or more employment opportunities for the locals will be considered for additional incentives for over and above stated in the policy on case to case basis
Other Incentives of the Goa IT Policy 2015 Draft
This is clearly the icing on the cake – projects with more than 100 crore investment can be considered for additional incentives for over and above stated in the policy on case to case basis
Fast Track Clearance Mechanism for all proposals. The word fast was not defined.
Something for Tech Startups in Goa
Monetary allowance for startups in terms of payment of Central Taxes & other sundries wherein the government plans to give subsidies with cap of Rs. 75000/- which pretty much gets startups into its bracket
Human Resource training, R&D became a bit easier with the announcement of the draft policy that 75% of the costs required for the above shall be reimbursed by the state , 10% of the salaries payable to the local employees shall also be reimbursed by the state
Overall, we feel the draft can do with a little editing. It could also do with some actual perks for actual startups. While obviously, all of the local companies investing above 5 crores will be rejoicing (0 rejoices heard), for the rest of us, there really isn't much to be excited about.