Frontend Developer's Meetup – Jan 2020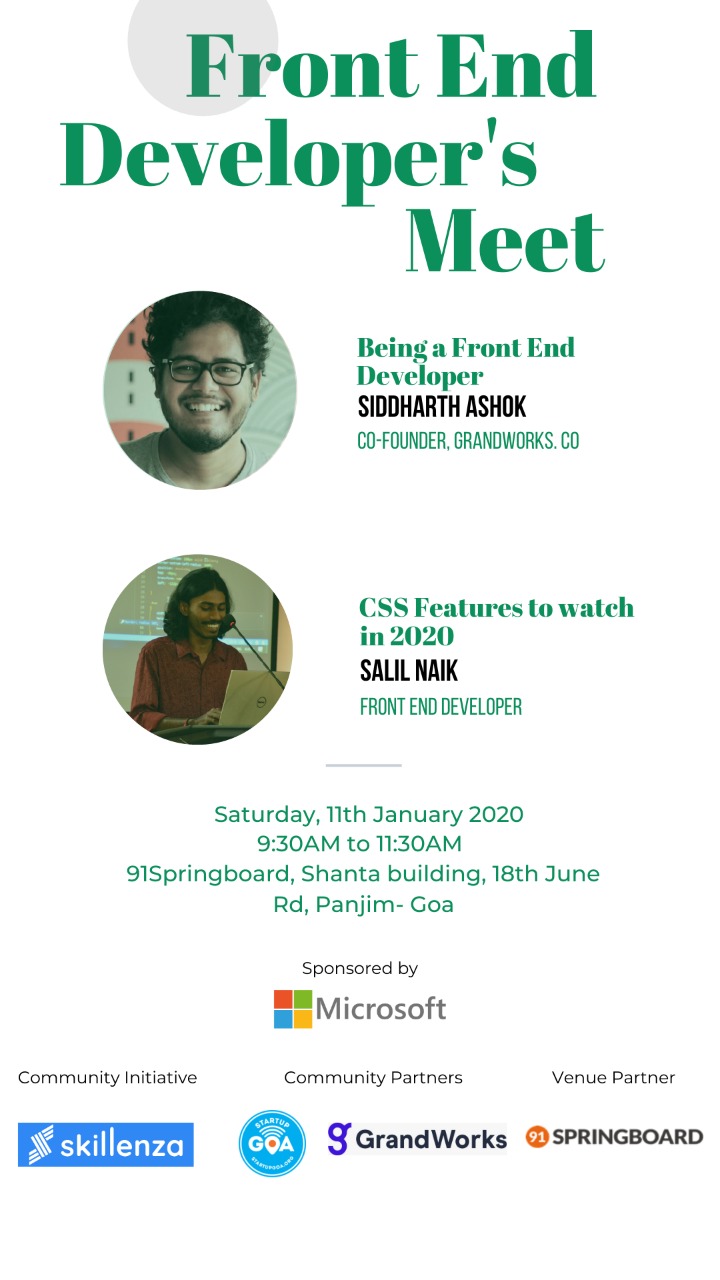 Happy new year Startup Goa / web folks!
Join us for our first meetup of the year, the frontend developers meetup!
This meet up focuses on the front-end tech and upcoming front end trends. Let's meet and talk about front-end skills, be it CSS, JS or your favorite framework.
Speakers:
Siddharth Ashok – Being a frontend developers
Salil Naik – CSS features to look out for in 2020
Venue:
91springboard
Community Partners:
Startup Goa, GrandWorks.co