Drop by for 'Internet of Things (IOT) Workshop' at Technival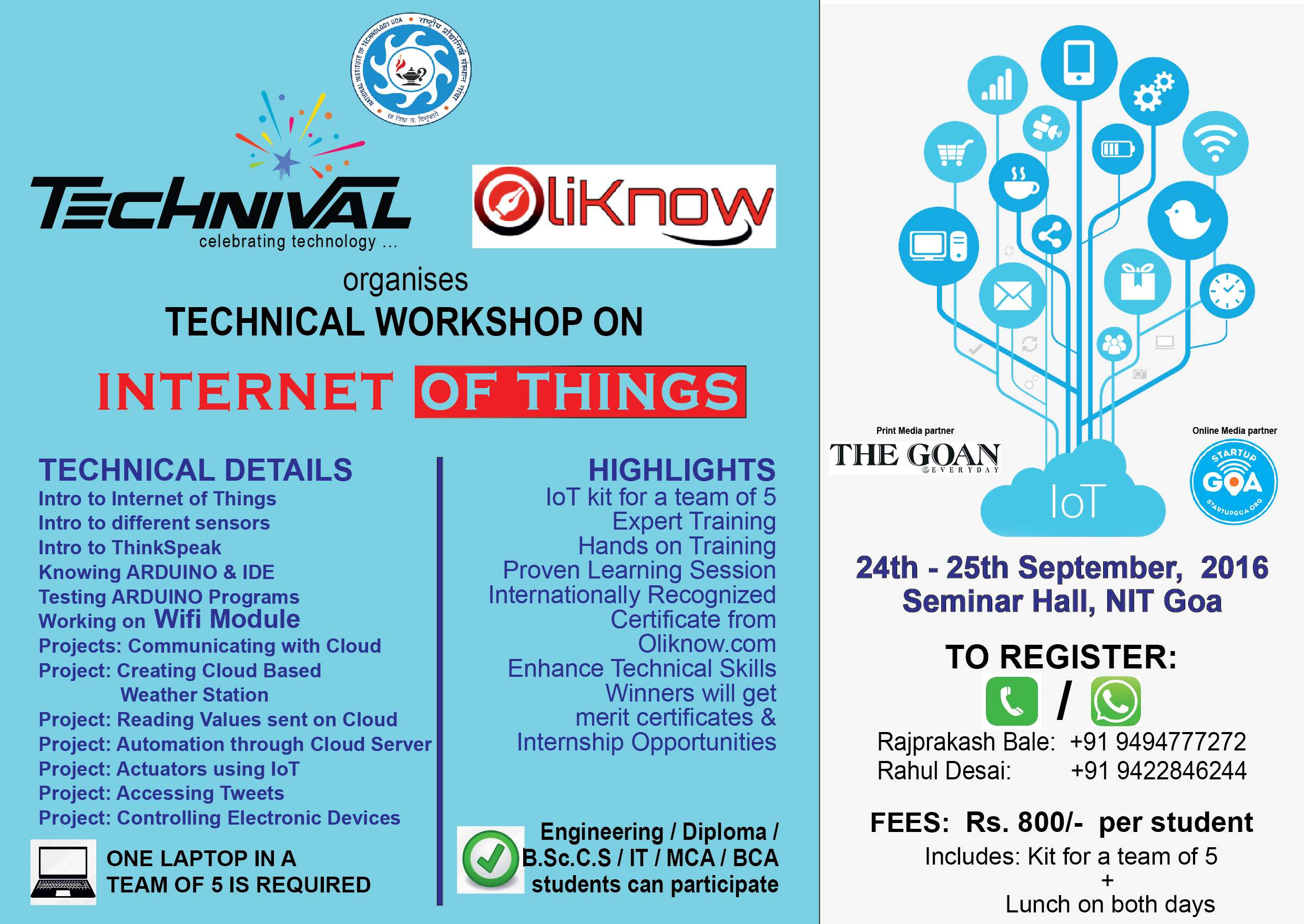 Technival by NIT- Goa is organising a two-day workshop titled the 'Internet of Things' or 'IOT' in short at it's campus on the 24th and the 25th of September 2016. This workshop is open to the masses which will feature many sessions from introduction and testing of projects to enhancing your knowledge of everyday objects with network connectivity.
They include sessions on arduino, cloud computing, IDE and home-automation. Participants will be instructed on how to connect arduino to cloud services and in turn link those to LED's, buzzers, motors etc, via the net.
Teams of 5 members each will be made for this workshop to maximise the hands on approach. A take away IOT kit will be provided to each team along with lunch for both the days of the workshop.
Registration fees are Rs 800 per student.
To register contact:
Rahul Desai: +91 942 284 6244
Rajprakash Bale: +91 949 477 7272
If you feel you aren't informed enough, check out the link below: