Hexcoderz, with CIBA organise a first time gaming event and all are invited!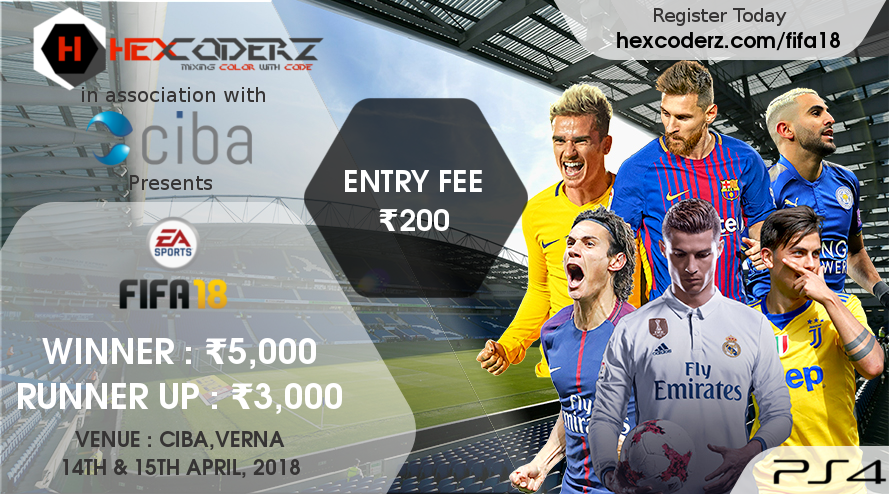 Over the last couple of years, Goa has seen quite a few talks, events, hackathons and seminars, but while most of them haven't been stressful, they did carry a bit of a work vibe along with them. Now for one of the few events in the state that actually give the attendees a chance to relax and unwind.
Hexcoderz, along with CIBA are organizing a gaming event for anyone and everyone willing to accommodate it in their busy weekend schedule. Students, entrepreneurs, working and non-working professionals, or just random Joes and Jenny's trying to run away from their super creative or rather dull lives, are welcome.
Other than having a ton of fun at the event, winners walk away with cash prizes.
When and where?
So head down to the Hexcoderz gaming event on the 14th and 15th of April to completely unwind. The event will take place at CIBAs space in Verna.
Are there any rules?
For the rules of the event, check out
So, what are you waiting for, hurry up and register now.
If you have any questions, not already answered, either in this post or on the website, feel free to call
Amey Karmali: (+91) 992 375 5034
Ashley Dsouza: (+91) 735 094 3644