Bluelearn – Building one of India's largest student community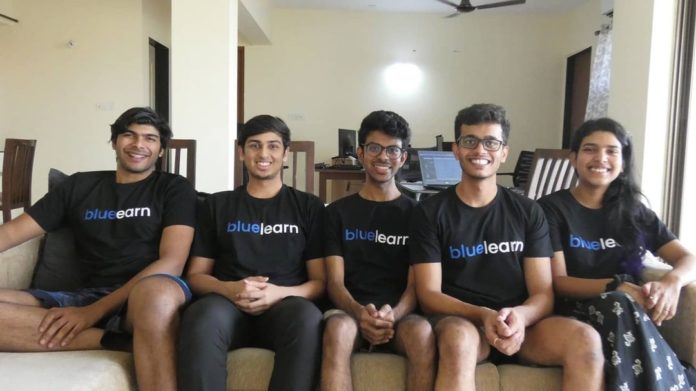 Bluelearn is currently one of the biggest online student communities in India, currently having more than 60,000 members across its various channels. The community is a gateway for many students studying in tier 2 & tier 3 colleges across the nation to better networking, upskilling and opportunities. The founding team managed to build this while themselves still being in college, even managing to raise ?3.25 crore in a pre-seed round led by Lightspeed with participation from 100X.VC,Titan Capital, 2 am VC  and other angel investors. Cofounders & BITS Goa graduates –  Harish & Shreyans have recently been featured in Forbes 30 under 30 list Asia List 2022. They together with founding members Kenan (engineering) & Vinit (design) who are PCCE graduates have been working out of their Goa office in Dona Paula for the past year. This is their second startup, the first being Huloq.com a chatbot platform for businesses. which they worked on for 2 years before pivoting to Bluelearn. Bluelearn's primary community hangout space is on its discord server. However, they have recently launched their mobile app for Android.
StartupGoa spoke to Shreyans about the work culture at Bluelearn, this is what he had to say: "We focus a lot on our culture. We make sure that everyone is involved and that no idea is left out. We're always on the lookout for young, ambitious, smart hustlers who can think out of the box and come up with new initiatives! Building something from 0 to 1 is difficult, the odds are stacked against you, but I think the top 3 values that every entrepreneur needs to have are: Persistence, Resilience and hard work. Over the last 3 and half years we have learned so much, from how to cold call, to hiring someone 10+ years older than us. Every day we face a new problem that we have to extinguish and that's what keeps us all motivated and excited for the future"
What started as a simple group chat to solve students' problems is now on the road to being India's biggest student community.