Promote your Idea or Product at Coalescence 2016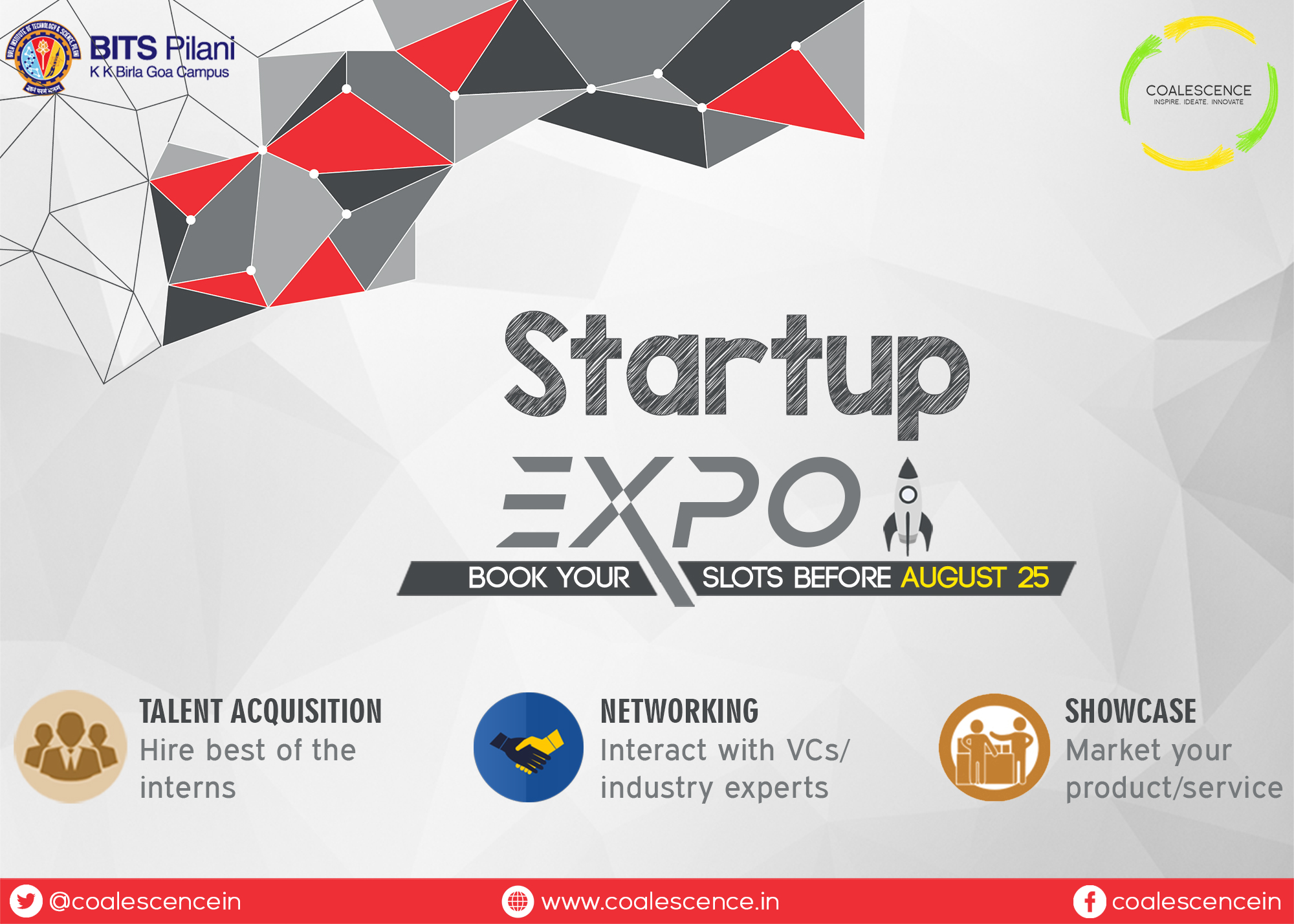 Have you grown up dreaming of running your own company; the captain of your own ship? As you kept aging, did that dream keep getting further and further out of your grasp?
There are others that believe you might still have it. They haven't given up on your dream and are hoping to change your mind about it. Providing you with mentors and all the advice you would need, all the way from the start to the finish. Someone has to make sure that your idea is promoted at the right time, that being said BITS Pilani K.K. Birla Goa campus is bringing back Coalescence'16.
This yearly e-summit is the perfect platform for entrepreneurs in the making, and one of the events in this colossal event is called ACTS. This is a huge conference where you would be able to hear talks with some of the best people in the business
The speakers at ACTS are:
Rahul Yadav (Co-founder, Housing.com),
Naveen and Jeetu (Actors, TVF Pitchers),
Rajat Kapoor (Actor, Director, Writer).
Hussain Zaidi (Investigative journalist, Author),
Taapsee Pannu (Bollywood Actress, Entrepreneur),
Vijay Nair (Founder, Only Much Louder)
A Muruganantham (Founder, Jayshree Industries).
Since it is a greatly known fact that most Startups or ideas are not marketed well, they end up falling a little short. In their efforts to make sure that your idea gets the right recognition, you would receive a stall from which you can pitch your idea out loud. You can showcase your product from within the edges of your stall as well. If you have a working product or company, you can even talk internships or future job opportunities. Come participate at the Startup Expo on the 4th and 5th of September. This would give you that rare opportunity of interacting with people who have similar taste as you. You would get a chance to have run-ins with industrialists and venture capitalists and, if you are lucky, might even get your ideas funded.
If you are looking for a stall, all you have to do is register. After you are done with the registrations, sit tight and wait for the team to get in touch with you. Register by clicking
here
Hurry and grab a stall. Better hurry since you don't know if you are grabbing the last one.