Join the CIBA 'Entrepreneurship Development Programme' and start your own business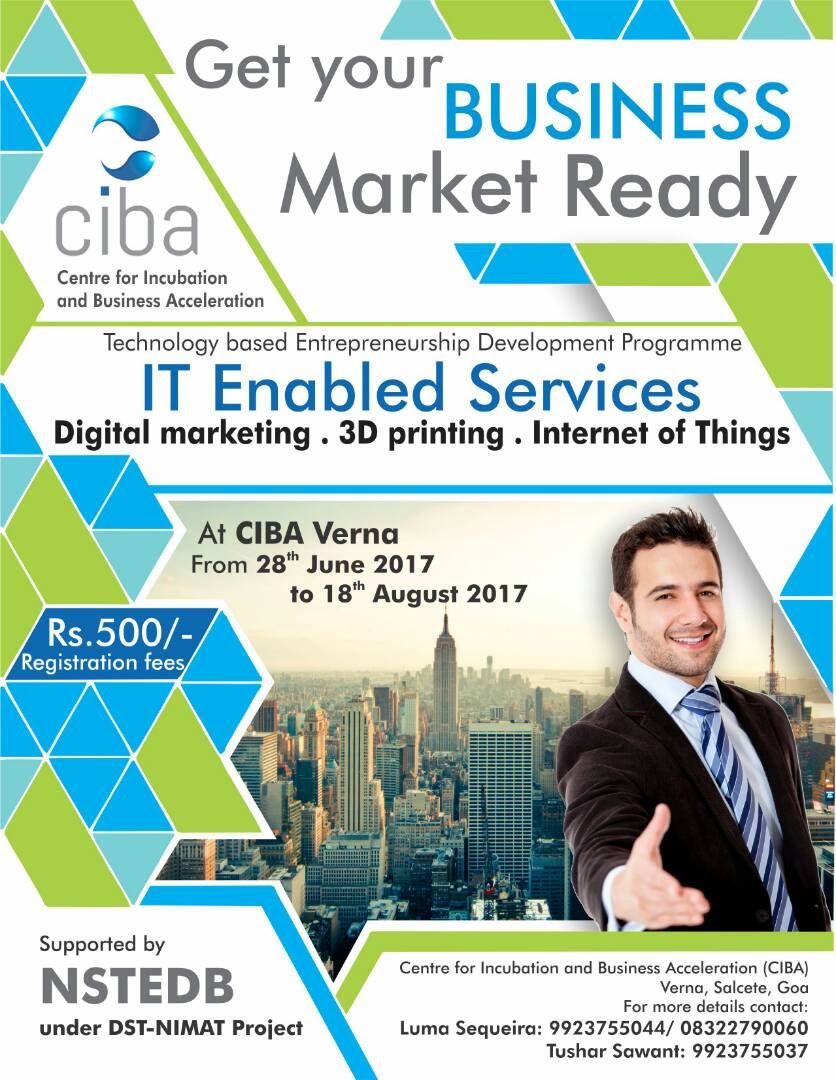 CIBA, the Center for Incubation and Business Acceleration in Verna is organising a six-week programme on Entrepreneurship Development Programme (EDP). The event is catered to people interested in starting their own businesses. This programme will aid entrepreneurs in courses on IT-enabled services with special emphasis on:
Digital Marketing

3D printing

IOT – Internet of Things
The EDP is targeted at updating attendees with new technologies and market trends. People will be thought how to face legal and licensing challenges for setting up a company. They would als0 be briefed on tackling operations, marketing and finance to scale the company up. The EDP is supported by the NSTEDB under DST-NIMAT.
So join the programme and let us help you get your business idea 'Market Ready!'
Date:
28th June to 18th August 2017
Venue:
CIBA, Verna, Salcete Goa
Registration Fee:
Rs 500/-
If you have any more questions or need anything clarified further call:
Tushar Sawant,
Manager, CIBA
+91 992 375 5037