Google DG Organizes Random Hacks of Kindness to Solve Issues Hindering Progress of Society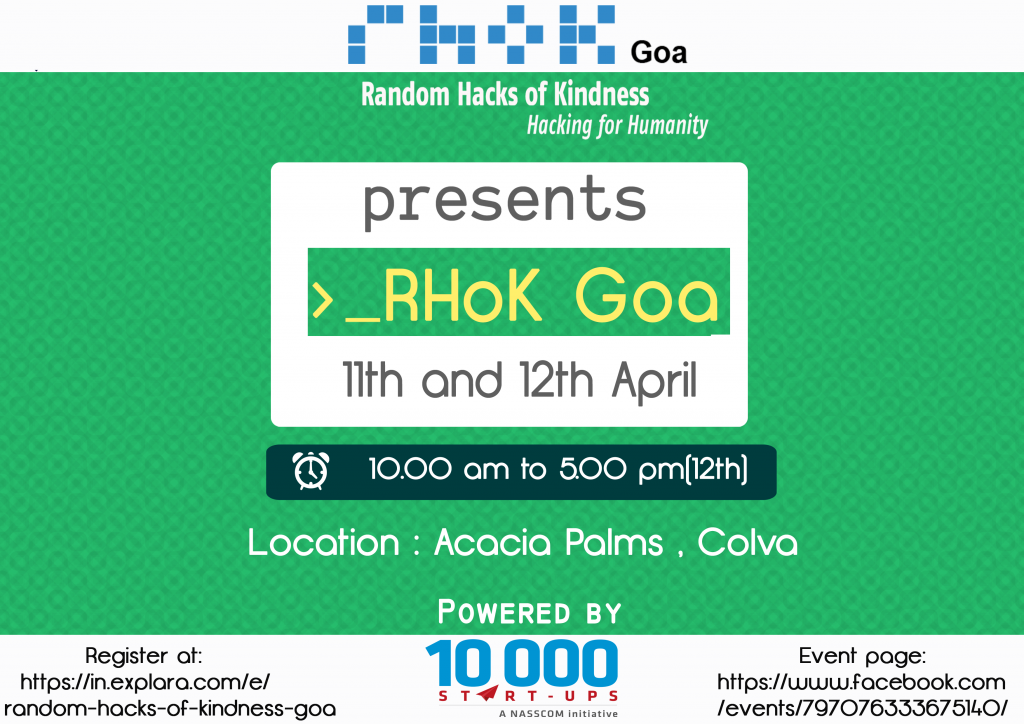 As part of its dedicated efforts to bring about change in society through technology, Google Developers Group (GDG) Goa will be organizing their acclaimed Random Hacks of Kindness (RHoK) event in Goa.
RHoK is a joint initiative between Microsoft, Google, Yahoo, NASA, and the World Bank with the main objective of bringing together subject matter experts around disaster management and crisis response with volunteer software developers and designers.
RHoK Goa will be held on the 11th and 12th of April, 2015 at Hotel Acacia Palms, Colva. This 2 day community led humanitarian hackathon will see participants hacking on various issues faced by NGO's in Goa.
The RHoK event format will consist of two parts
NGO's pitching their problem statements
Participants developing a logical solution
All NGO's working towards the various causes related to Goa and the people of Goa, can submit their problem statements such as  issues that hinder their progress and efforts to help Goan society.
Based on the problem statements, participants attending the hackathon will analyse the issues and try and use technology to find suitable logical solutions to these problems. Solutions could be in the form of a simple website, a web app, a mobile app or any other solution that would help resolve the issue.
If you are an NGO interested in submitting your problem, you can address and submit this on the form here.
However, if you are interested in attending the event and hacking through the night, you can fill out the registration form attached here. GDG will be taking care of food and other requirements of all participants.
For more details/inquiries kindly contact Jonathan +91-904-924-5123