Next Big Idea takes place on the 13th of July at CIBA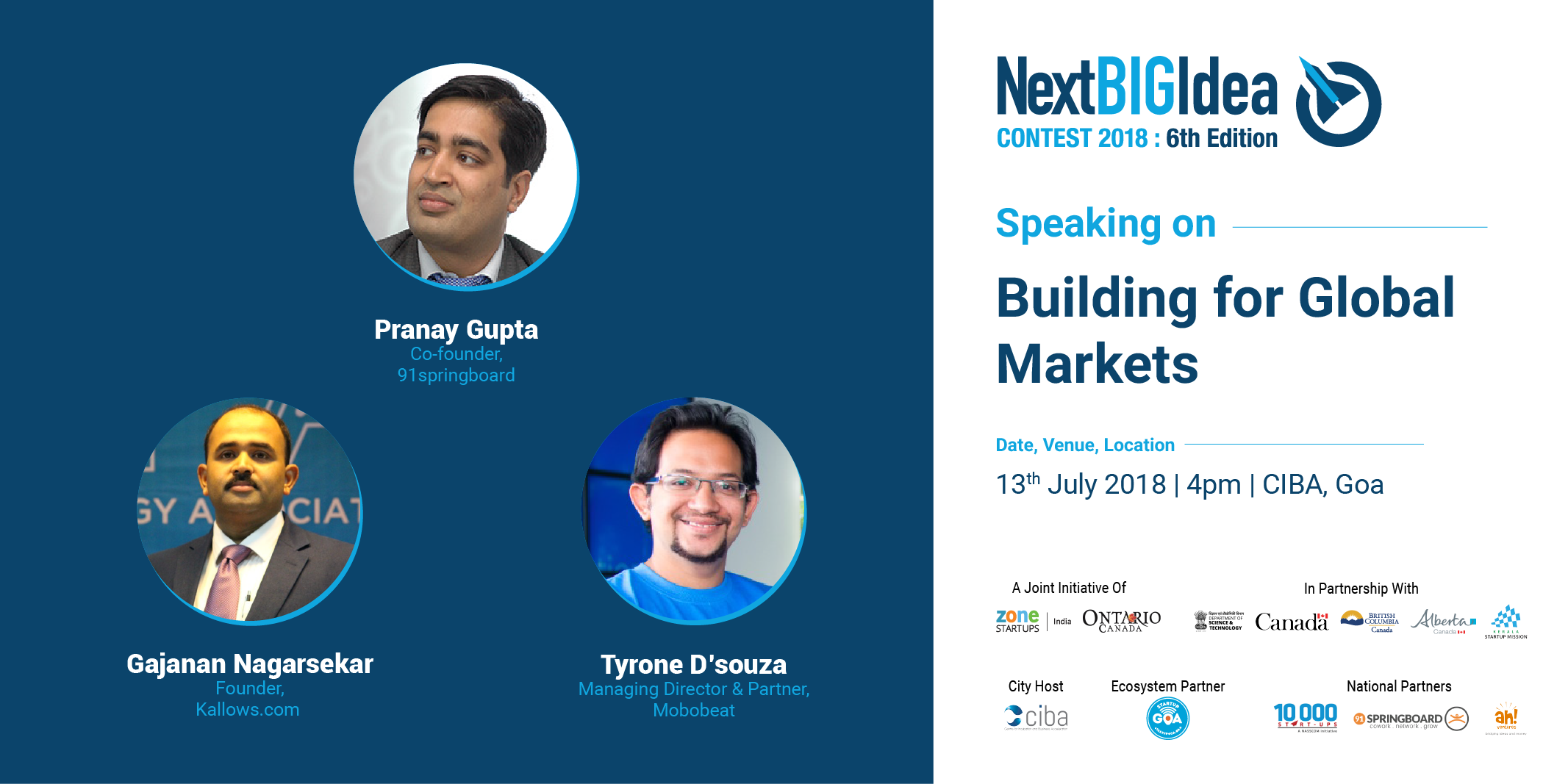 The Next Big Idea Contest is an annual feature of Zone Startups India's ecosystem development activities, that engages Startups, Incubators, Co-working spaces, Investors, Industry & other enablers through roadshows in 20 cities across India. The Contest seeks to discover five high-potential and innovative technology companies in India who are looking to leverage a soft-landing opportunity in Canada. The selected startups get access to mentorships, industry-connected investor meetings and a great international exposure.
Over the past five years, the 27 winners of the Next BIG Idea contest have gone on to raise investments in excess of $100 million with two major exits in CitrusPay and Sokrati. Some of the past winners include Vidooly, ShieldSquare, Plackal, Flip Technologies, AdSparx, Konotor (acquired by FreshDesk), Heckyl, Data Resolve, Uncanny Vision, Gray Routes, Sequretek etc.
The Next BIG Idea Contest started out as a joint-initiative of Zone Startups India and Government of Ontario, has now extended to include Global Affairs Canada, Government of British Columbia and Government of Alberta.
As an extension to Next BIG Idea contest, The Aditya Jha Entrepreneurship India Award was introduced in 2017 to recognize social entrepreneurs who have translated their innovative & impactful ideas into technology-driven businesses. The award is presented by Mr Aditya Jha himself, a philanthropist & serial entrepreneur & winner receives a Grant of INR Rs. 5 Lakhs during Next Big Idea Winner announcement event amidst a gathering of India's leading entrepreneurs, industry and media.
Startup Goa is excited about our partnership with Zone Startup's India wide contest, Next Bid Idea. Join us for the launch in Goa and get a chance to meet and interact with prominent representatives from International governments and leading founders of startups. RSVP your attendance here.