The Aeonian revises their dates from February to the 15th to 17th of May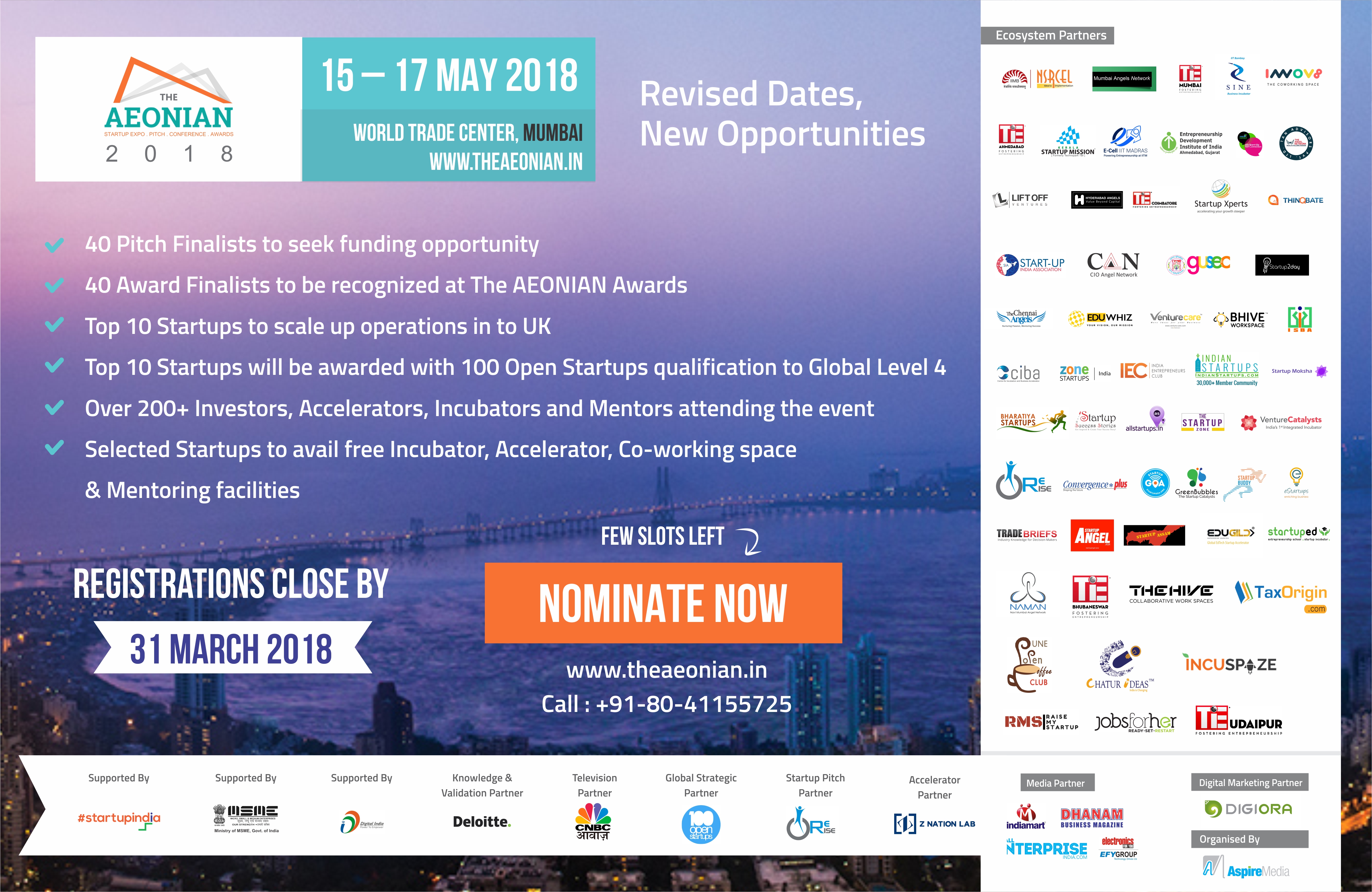 The Aeonian, which was initially supposed to take place in February has now revised the dates of their event for mid-May. The event will now be taking place from the 15th to the 17 of May.
The Aeonian team greatly apologizes for the change and the inconvenience caused. It could not be helped due to some unforeseeable circumstances between sponsors and other commitments. The event is also working with some new partners and sponsors to bring an even bigger event since the timeline has been extended.
The initial schedule of the event hasn't changed and it has been added below.
15th May 2018

The Aeonian 2018 (Startup expo, awards finalist presentation & conference – Oracle Session)

www.theAeonian.in

16th May 2018

The Aeonian 2018 (Startup expo, pitch and awards)

www.theAeonian.in

17th May 2018

Small Enterprise Business Awards 2018 (SEBA – SME expo, conference and business awards)

www.sebusinessawards.in
Since they are working with a new team, the event should be an even bigger success than the one initially envisioned. Looking forward to seeing the participants in May.