Startup Camp at CIBA from 8th to 10th Sept
8 September, 2017

-

10 September, 2017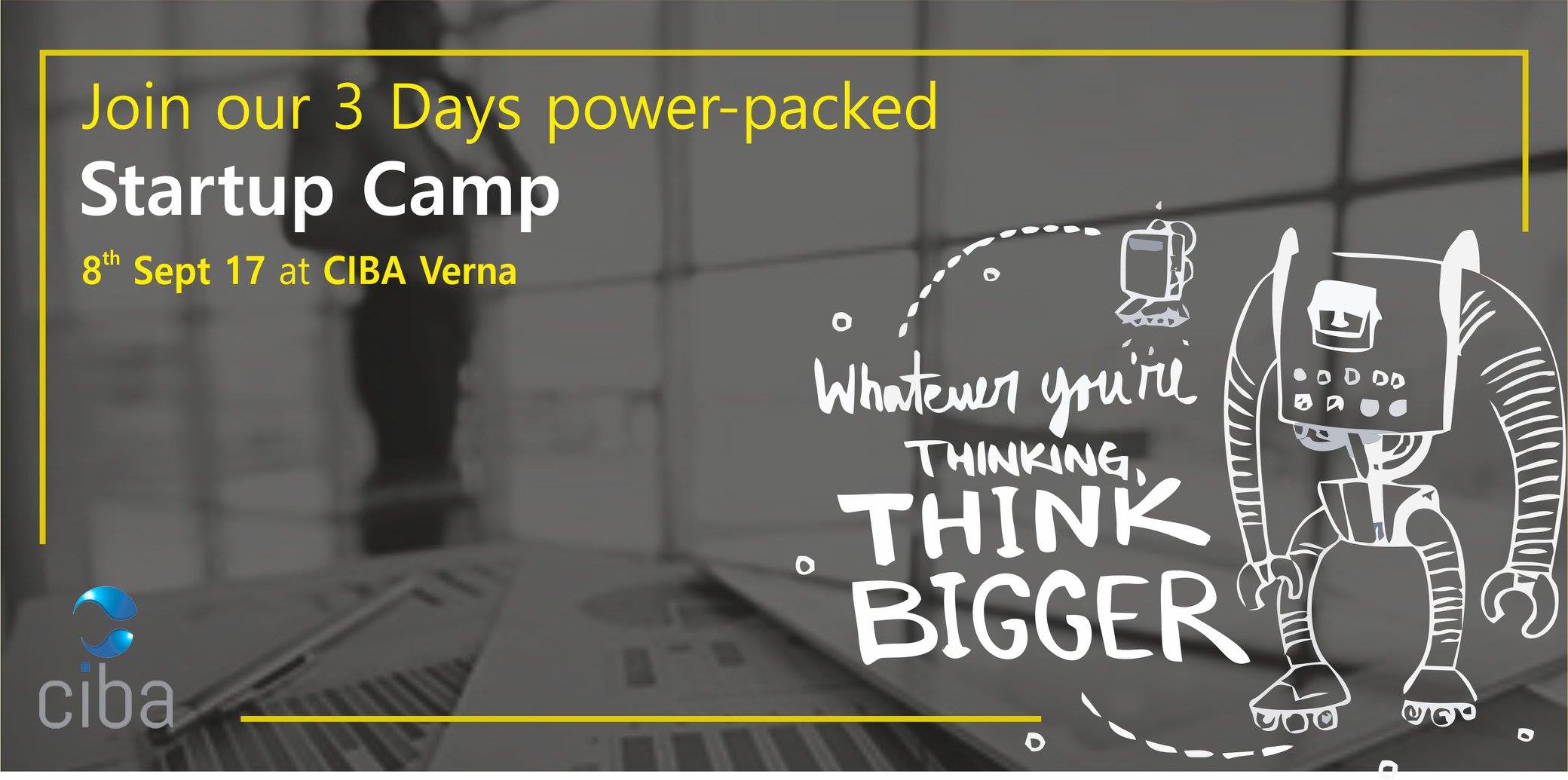 Have you always wanted to be an entrepreneur? Did you always find yourself with the drive and determination to break out on your own and start your own startup.
Do you not know where to begin?
Many have been where you are and everyone needs a little expert advice sometimes.
CIBA is organising a workshop from the 8th to the 10th of September for anyone and everyone interested in learning about startups, identifying business ideas and making good ideas work for them.
A few more points of discussion that would be covered at the event
Business Opportunity Identification

Govt. Finance & Licenses

Business Plans

Interaction with Seasoned Entrepreneurs

Project Feasibility Study
The event will take place at the Centre for Incubation and Business Acceleration in Verna
Please rush to register since you would not want to be the only person missing out. All registrations will be handled online to make it easier for everyone.
If you have any questions, feel free to contact Amey: (+91) 992 375 5034