Quark '17 by BITS Pilani – Shifting Paradigms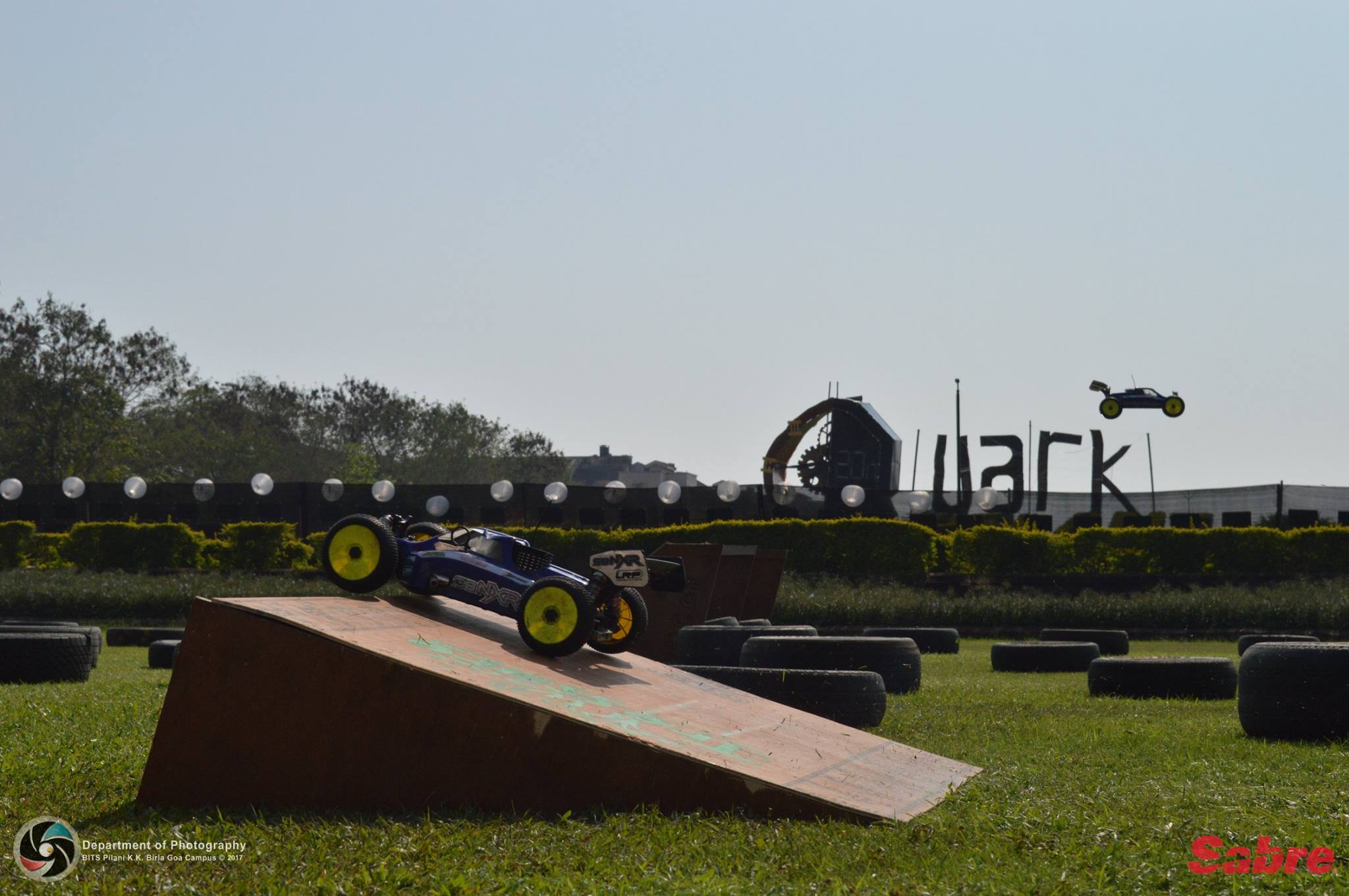 Quark, the annual event by BITS Pilani Goa, took place on a massive scale from the 3rd to the 5th of February with a plethora of events, talks by guest speakers, competitions and their biggest crowd puller, the  'Aurora Nites'.
Day 1 kicked off with a host of events that tested the minds of participants and teams in challenging contests with huge prizes up for grabs. Among those were:
Matmania –

A brain racking quiz for math lovers and MATHLAB coders.

Arduino Open

– This event tested the coding levels of contestants where they were given puzzles and situations and had to simulate answers and solutions.

Digilogica

– A Digital Design competition with a multiple choice elimination round based on theory and logic.

Robosumo

– A robo wrestling event which was one of the most popular of the events for participants as well as viewers.

Ganimatoonics

– An all encompassing quiz based on gaming, anime, comics and cartoons to play into the hobbies of the contestants.

Carpe Dictum

– The literary extravaganza which had a number of mini English events under it like JAM, literature quiz, What's the good word, etc
The first day also had many talks and lectures from different parts of India as well as performances from great performers and big names that entertained the huge crowd gathered there. The speakers included Abhas Mitra, the head of theoretical astrophysics at BARC, Mumbai, K. Vaitheeswaran, Co-Founder of Fabmart popularly known as the father of E-commerce and Balaji Vishwanathan, the Founder of Invento. Each talk was more intriguing than the next and the crowd was glued to each word spoken.
The performances were by Archy J, India's only Bagpipe artist, also known as 'The Snake Charmer' which had the audience enthralled and captivated. Rounding off the night was probably the most exciting performance the audience has ever seen. The dance group 'Illuminati' who specialize in LED and UV performances displayed an electrifying show that had the crowd screaming for more.
After the excitement of Day 1, Quark Day 2 started off with high expectations which didn't fail to excite and entertain. The major events on day 2 were:
Wall street Revolution

– Participants had to outfox each other on an online stock simulation platform.

Bluechip Beatdown

– This event focussed on the persuasive and convincing skills of the participants.

Robokick

– Continuing with the robo events, Robokick was a competition wherein participants had to personify robots with the skills of playing football

Roborace

– An event in which teams had to race with robots on an obstacle course in minimum time.

Burnout

– An RC car racing event where contestants had to fabricate a remote controlled car which was powered by an internal combustion engine and race against other in a varied range of obstacles.

IN-Justice

– First time introduced at Quark,  this event was about debating social issues.
The second night of the Quark saw another perfect blend of Guest Lectures and Aurora Nites with performances from national and international performers to excite the audience in attendance. First up was Rohit Gandhi, Chief editor of One News, followed by Ramesh Somani, Founder of Exhibit magazine, who spoke about the future of Indian Startups and how the youth will play a big role in shaping this.  Next up was the long awaited Jam Project, who were speakers at TEDxBITSGoa's  'Look Around' a year ago. And rounding up home base was an enthralling talk by Joel Spolsky, Founder of StackOverflow, the dictionary of programmers. At the end of the night, no one could disagree that they left happier and smarter than they were before they came in
Day 3 at Quark saw no halt in the number of events or entertainment at BITS and some may even say that it was the most engaging of the three days. Highlights of the events were as follows:
Robosumo

– The thrilling end to robosumo, the robot wrestling competition, with it's no hold bar destruction match that exhilarated the crowd.

Mortar Kombat

– A competition where students from BITS were taught how to make a potato gun and fire at targets placed fifty meters away.

E-Dorado

– An online treasure hunt where contestants were given a series of images and they had to connect the pictures to a particular theme and answer the question.

Trailblazers

– Trailblazers was an RC plane flying competition open for all aerodynamics lovers which tested their flying and designing skills.

Quark National Quiz 2017

– Held by India's best quizmaster, Mr. Chandrakant Nair, this event saw a record participation of over 50 teams and immense competition.

Matka

– One of the biggest national gaming competitions, Matka took place for continuously from day 2 till the morning of day 3. Focussing on the most popular games for engineers, CS:GO and DOTA 2, this event had online qualifying rounds and huge contention.
The talks of Day 3 started with a session from Subramaniam Swamy, an orator, and politician who later engaged in a Q & A session with the audience. He was followed by VS Sampath, Ex-chief Election Commissioner, who spoke about how innovative voting measures increased electoral participation. The final lecture of Quark '17 was given by Srijan Pal Singh, former advisor to Dr. APJ Abdul Kalam, who spoke in lengths about the vision and ideals Dr. Kalam had and encouraging the audience to be innovative and empowered.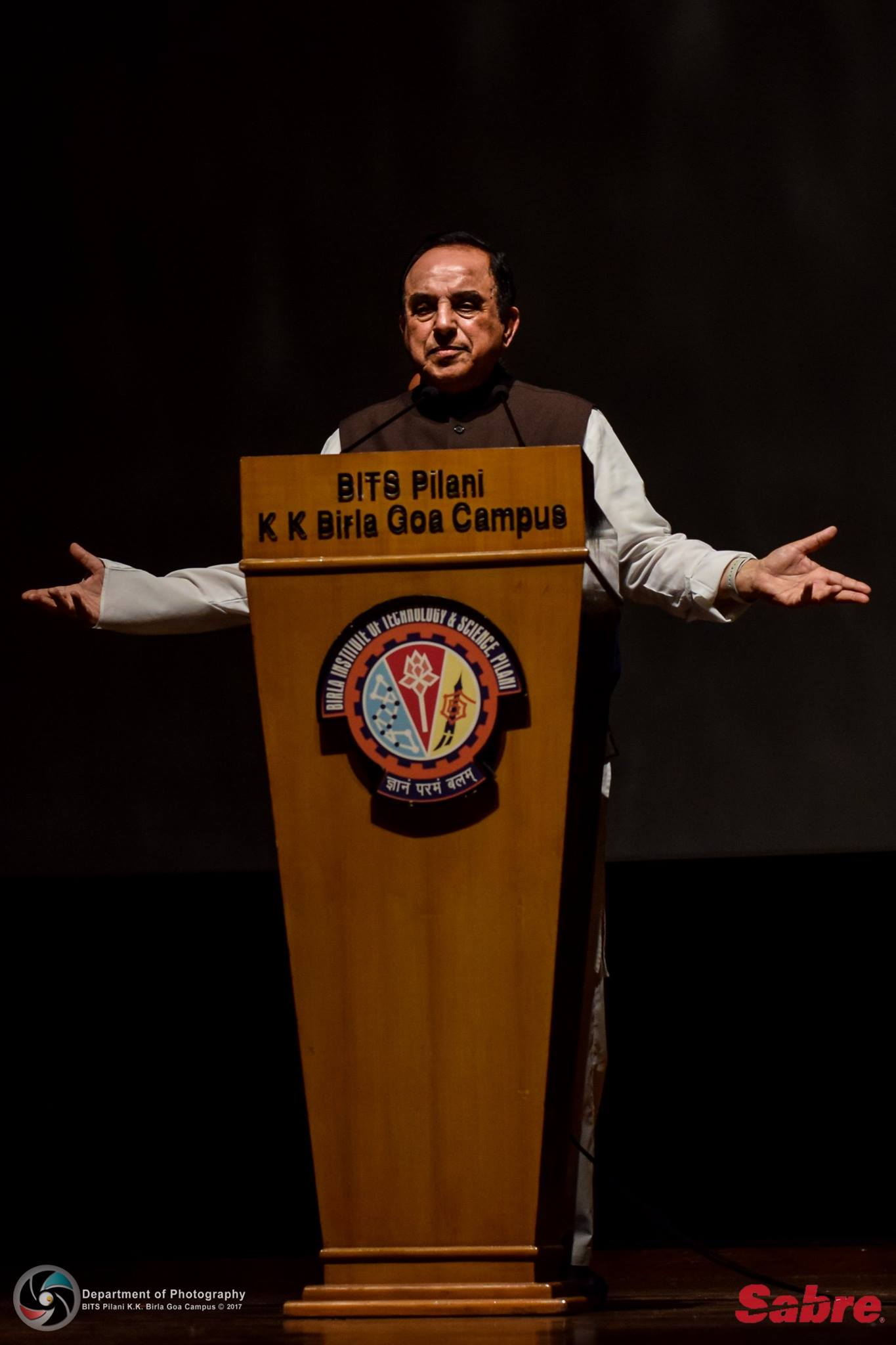 The festivities after the talks began with a stunning performance by Cellist Alison Gabrielle, who played her renditions of popular Western and Bollywood songs. The thrilling end of this extravagant event was held on the outdoor stage at the B-Dome with booming EDM by Sonic Snares much to the liking of the students, and participants assembled there.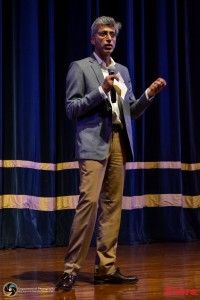 Quark '17 kept it's promise of having an assortment of events, lectures, and performances from distinguished speakers and renowned artists and have certainly raised the bar for upcoming Quarks at BITS.