An Oportunity for Goan Startups to Network with Indian Accelerators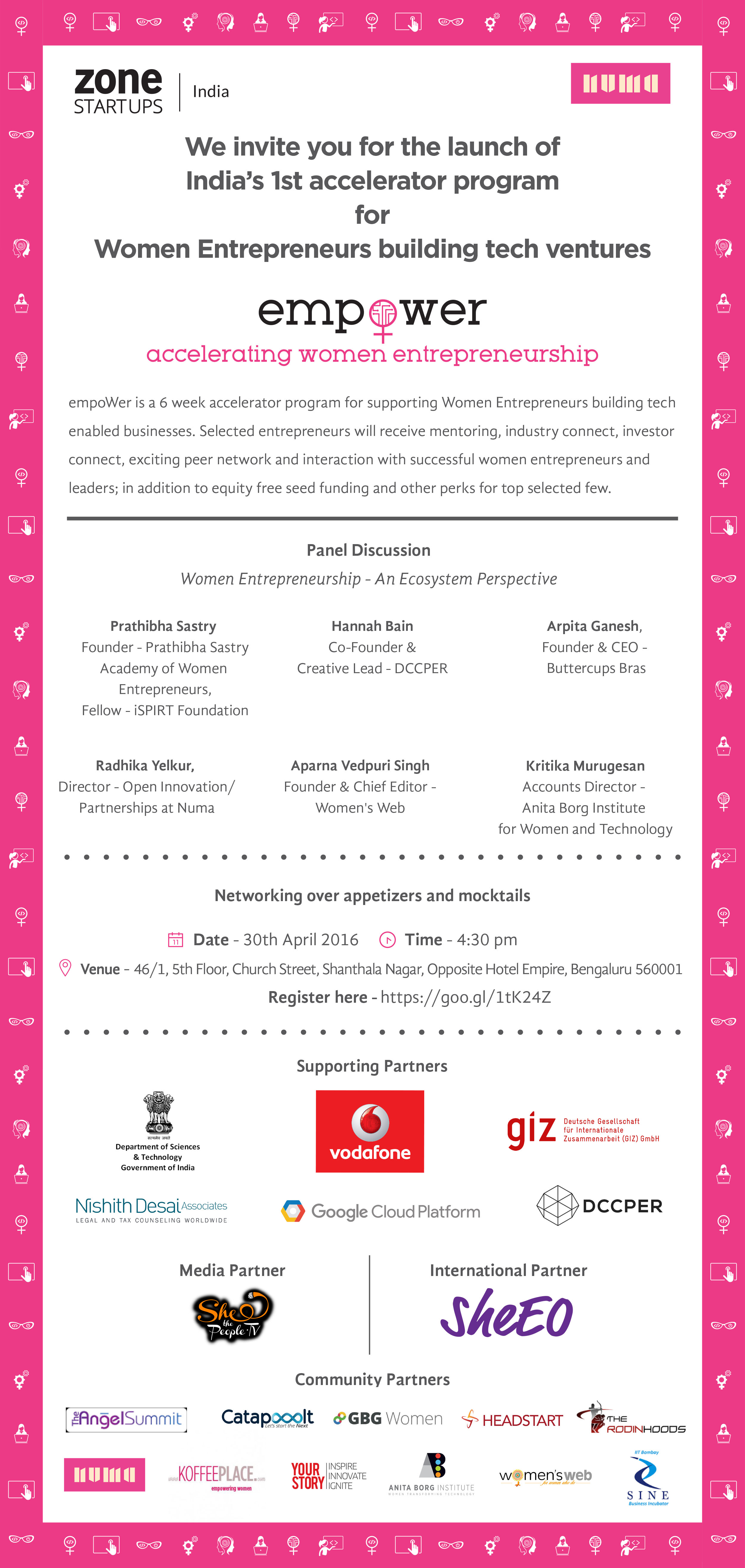 Inviting all Goan startups to network at India's first accelerator program for women entrepreneurs. See you April 29th in Mumbai and April 30th in Bangalore!
EmpoWer is a 6-week accelerator program for supporting Women Entrepreneurs building tech enabled businesses. Selected entrepreneurs will receive mentoring, industry connect, investor connect, exciting peer network and interaction with successful women entrepreneurs and leaders; in addition to equity free seed funding and other perks for top selected few.
For more information, you can check out:
https://www.eventbrite.co.uk/e/launch-empower-indias-1st-accelerator-program-for-women-entrepreneurs-tickets-24891587408?aff=es2